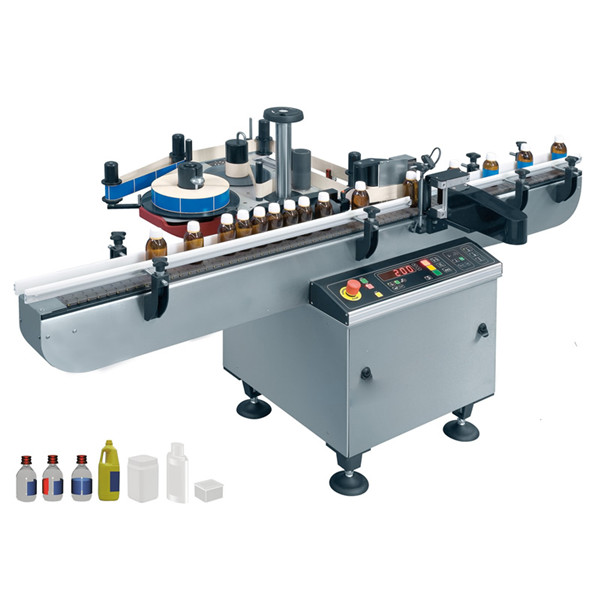 Quick Details
Type: Filling Machine
Condition: New
Application: Beverage, Chemical, Commodity, Food, Medical
Packaging Type: Bottles, Cans
Packaging Material: Glass, Plastic
Automatic Grade: Semi-Automatic
Driven Type: Pneumatic
Voltage: 220v
Power: none
Place of Origin: Shanghai, China (Mainland)
Brand Name: NPACK
Model Number: FF6-600
Dimension(L*W*H): 101*33*35+45*45*45cm
Weight: 50kg
Certification: CE ISO
After-sales Service Provided: Engineers available to service machinery overseas
Description
OEM offered FF6-600 manual shampoo filling machine offered can be made available with multiple head choices and come with advanced programmable logic controller as well as human and machine interface technology so as to offer optimum performance support. Further, the OEM offered FF6-600 manual shampoo filling machine come equipped with advanced photoelectric track switch that finds suitability for handling filling requirements of products like syrup, shampoo, fruit juice and others. Some of its features include automatic insertion of filling nozzle into bottle for rapid filling operations, comes integrated with support of electric and pneumatic functions, provide for stable performance, automatic bottle feeding support among others.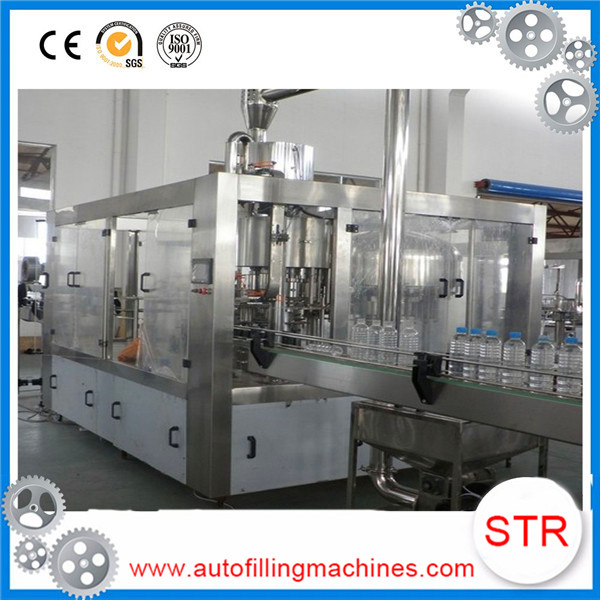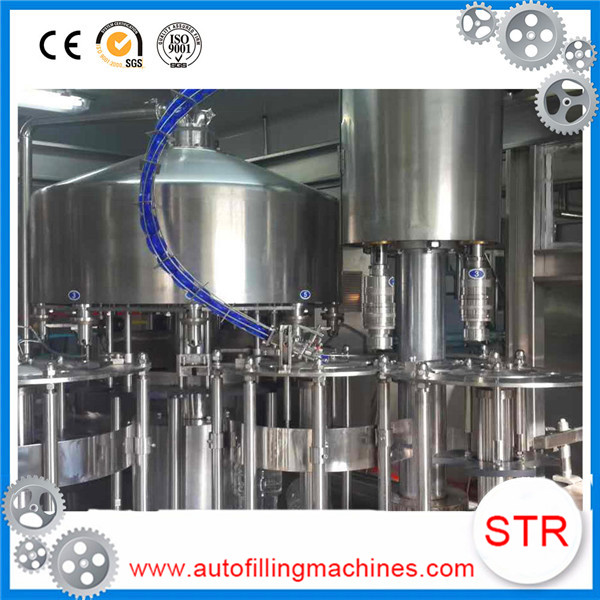 Related Video
Reviews
Rajesh patil
say:
How must cost off this mashin my mobil no 9921888266
Abdus Salam
say:
A quotation for this machine with 5000 bph in 250 ml plastic bottle, pl.
Kumar Ramesh
say:
Plz send me the quotation of the machine .i am interested to starting the bunsiness
Recommend Products
Water Bottle Filling Machine (CGF883)

Model NO.: CGF883
Automatic Grade: Automatic
Filling Valve Head: Multi-Head
Dosing Device: Capacity Cup
Packaging Container Lifting Structure: Pneumatic Lifting
Packaging: Bottle
Warranty: After Installing 1 Year
Delivery Detail: 30days
Transport Package: Standard Exported Wooden Packing
Origin: Shnaghai, China
Type: Volumetric Filling Machine
Material Type: Liquid
Feed Cylinder Structure: Single-Room Feeding
Filling Principle: Negative Pressure
Structure: Rotary
Packaging Material: Plastic
Liquid Contact Material: SUS 304
From: NPACK
Specification: CE, SGS, ISO
HS Code: 8422301090
Export to: Azerbaijan, Hamburg, Managua etc.
Keywords: Bottle Stopper And Capping Machine in Rwanda, 5 Gallon Filling Plant in Rwanda

Automatic Bottle Capper/Automatic Bottle Capper

Model NO.: By Capacity
Automatic Grade: Automatic
Filling Valve Head: Multi-Head
Dosing Device: Capacity Cup
Packaging Container Lifting Structure: Pneumatic Lifting
Packaging: Bottle
Delivery Detail: 30days
From: NPACK
Specification: CE, ISO, SGS
HS Code: 8422301090
Type: Volumetric Filling Machine
Material Type: Liquid
Feed Cylinder Structure: Multi-Room Feeding
Filling Principle: Pressure
Structure: Rotary
Packaging Material: Plastic
Material: SUS 304
Transport Package: Wooden Packing for Automatic Monoblock Filling
Origin: Shnaghai, China
Export to: Niamey, Selangor etc.
Keywords: Filling Plugging And Capping Machine in Rwanda, Newest Orange Juice Filling in Rwanda

Pure Water Bottle Filling Machine by Professional Manufacturer

Model NO.: KM
Automatic Grade: Automatic
Filling Valve Head: Multi-Head
Filling Principle: Atmospheric Pressure
Structure: Rotary
Packaging Material: Plastic Bottle, Glass Bottle
Control: PLC Touch Screen
Warranty: 12months
After Sale Service: Engineers Available to Service Overseas
Filling Size: 250ml-2L
Condition: New
Specification: 2000bph to 24000bph, also can make to order
HS Code: 8422
Type: Volumetric Filling Machine
Material Type: Liquid
Feed Cylinder Structure: Multi-Room Feeding
Packaging Container Lifting Structure: Pneumatic Lifting
Packaging: Bottle
Main Material: SUS304/SUS316L
Capacity: Make to Order
Filling Speed: Adjustable
Suitable Bottle: Pet Bottle, Glass Bottle, Other Plastic Bottle
Voltage: Can Made to Oder
From: NPACK
Origin: China
Export to: Ludhiana, Jamaica, Campinas, Azerbaijan etc.
Keywords: Shampoo Bottle Capping Machine in Rwanda, 5 Gallon Filling Plant in Rwanda

Complete Fully Automatic 5 Gallon Bottle Water Filling Packaging Machine

Model NO.: QGF
Automatic Grade: Automatic
Filling Valve Head: Multi-Head
Dosing Device: Capacity Cup
Packaging Container Lifting Structure: Pneumatic Lifting
Packaging: Bottle
Product Name: 5 Gallon Bottle Water Filling Packaging Machine
Capacity: 400-450bph
Control: PLC
Functions: Washing,Filling ,Capping
Warranty: 1 Year
From: NPACK Machinery
Specification: CE, ISO, SGS
HS Code: 8422301090
Type: Volumetric Filling Machine
Material Type: Liquid
Feed Cylinder Structure: Multi-Room Feeding
Filling Principle: Pressure
Structure: Rotary
Packaging Material: Plastic
Bottle Volume: 3&5 Gallon
Material: SUS 304
Application: Mineral Water/Pure Water
Customized: Acceptable
Colour: Silver Gray
Transport Package: Standard Wooden Packing
Origin: Shanghai, Shanghai Province
Export to: Abidjan, Dar es Salaam, Campinas, Ludhiana etc.
Keywords: Bottle Stopper And Capping Machine in Rwanda, Newest Orange Juice Filling in Rwanda

Small Carbonated Drink Filling Capping Machines

Model NO.: RFC-C14-12-5
Automatic Grade: Fully Automatic
Filling Valve Head: Multi-Head
Dosing Device: Rotor
Packaging Container Lifting Structure: Pneumatic Lifting
Packaging: Bottle
Processing Types: Carbonated Drink Filling Production Line
Bottles: 180-2250ml, Pet, Glass Bottle
Installation: Free
Certification: CE, ISO, SGS
Specification: CE, ISO, CCC, GSG
HS Code: 8422301090
Type: Weighing-type Filling Machine
Material Type: Liquid
Feed Cylinder Structure: Single-Room Feeding
Filling Principle: Atmospheric Pressure
Structure: Linear
Packaging Material: Plastic
Capacity: 1000-20,000bph
Delivery: 30days After Payment
Warranty: 1 Year
From: NPACK
Origin: Shanghai. China
Export to: Azerbaijan, Managua, Selangor, Jamaica etc.
Keywords: Filling Plugging And Capping Machine in Rwanda, Shampoo Bottle Capping Machine in Rwanda
Leave a message: